2/11/2019
An urgent message from The Nutrition Coalition:
Write a letter to USDA Secretary Perdue about carefully assigning committee members who are responsible for writing the 2020 US Dietary Guidelines.  It is vital for the committee to base their recommendations on recent, solid, evidence-based science.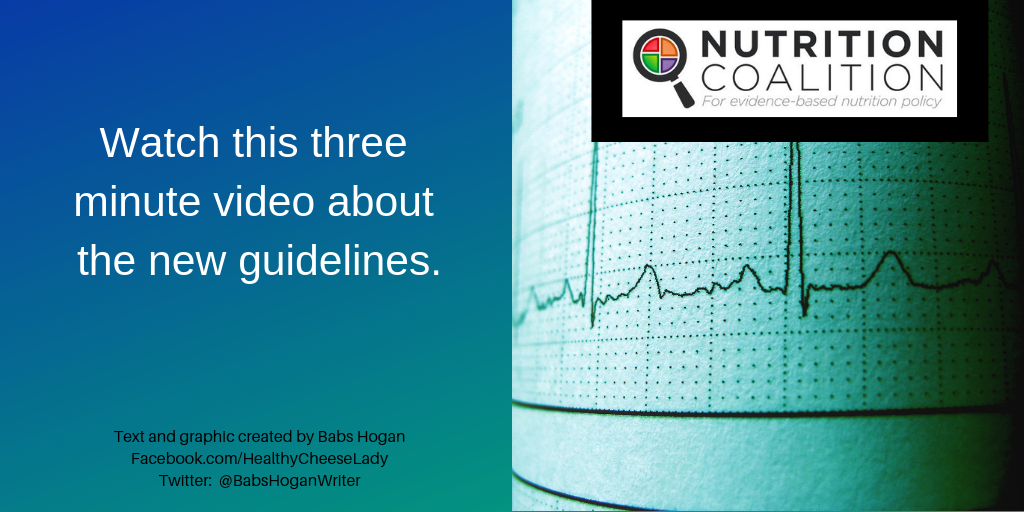 The Nutrition Coalition has provided a sample letter to copy/paste.  OR, write your own version!   (Be sure to cc this email address, info@nutritioncoalition.us, so TNC can track the number of emails sent to Secretary Perdue.)
Details are here:   https://www.nutritioncoalition.us/news/2019/1/18/xqd2o6ss1dnqdq75g92mazqc6d2s49
***
The US Dietary Guidelines are killing us.
The following content is found here:  https://www.nutritioncoalition.us/the-issue/
What's the issue?  For the past 35 years, the federal government has published the Dietary Guidelines for Americans (DGAs) —the principal policy guiding diet in the United States—with the goals of promoting good health, helping Americans reach a healthy weight, and preventing chronic disease. But since the introduction of the DGAs, there has been a sharp increase in nutrition-related diseases, particularly obesity and type 2 diabetes, that the DGAs have been unable to stem.
What went wrong? The answer is that in many cases, the Guidelines have been shown to be based on weak science, and the government's evidence reviews have failed to comprehensively or systematically consider the best and most current science.
Our Nutrition Policy Is Not Based on Strong Scientific Evidence.  The Guidelines do not give us the right advice about how best to eat to
prevent obesity, type 2 diabetes, heart disease, or Alzheimers.
These Guidelines must be reformed so that they are based on the best and most rigorous science. Only then will they be able to help Americans fight nutrition-related diseases.
Nina Teicholz is a science journalist, author, and Executive Director of The Nutrition Coalition, a non-profit group that promotes evidence-based nutrition policy.  If you want to know more about how the U.S. Dietary Guidelines have misguided us, please read the articles on this site:
https://www.nutritioncoalition.us/the-issue/
***
The following content was written by Babs Hogan, The Healthy Cheese Lady.
Are you ready to change your health?  If you suffer from one or more of these conditions, don't give up and please don't blame your parents.  Small changes in your daily routine can make huge improvements in your health. Do you know where to start?  Let's get one thing straight—of all of the recommendations that I can offer, this one is so easy:  EAT HIGH-QUALITY CHEESE.